Making the two-metre social distancing guidance enforceable by law would heap enormous pressure on an already-stretched police service, Stormont's health minister has said.
Robin Swann said he does not favour beefing up Northern Ireland's Covid-19 regulations to give police more powers to stop people congregating.
At present, the two-metre social distancing measure is a guideline, not a rule.
Mr Swann's comments came as several beaches and visitor spots in the region have witnessed large crowds in recent days, with reports of drinking and anti-social behaviour by some young people.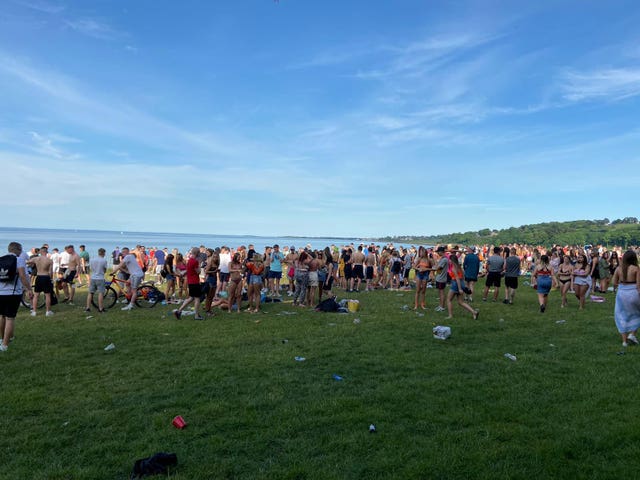 Addressing the daily Covid-19 briefing at Stormont, Mr Swann warned that the lockdown should not be treated as an "extended holiday".
He said he did not intend to "lecture" young people, but he urged them to show restrain, stressing that lives were still at risk.
On Tuesday, Stormont's Department of Health said two more people with Covid-19 had died, bringing the total recorded by the department to 526.
"I don't think we're in a place yet where we need further legislation to actually bring in further penalties on those young people who are gathering," said Mr Swann.
"What I'm asking them to do is act responsibly, to think about their actions and the effect their actions will have on their loved ones should Covid be found in their group of friends and the onward transmission that will have.
"In regards to empowering police to enforce a two-metre distance, I think that would put enormous pressure on an already under-pressure police force at this moment in time."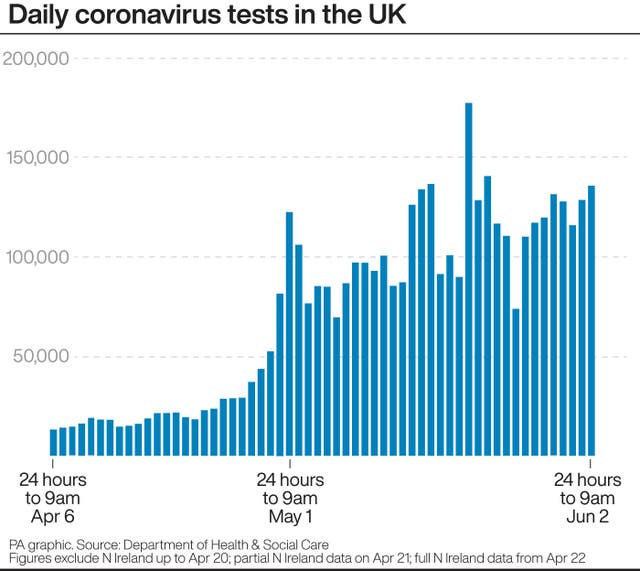 On Tuesday, an octogenarian who has shielded for 10 weeks was among those to criticise people gathering on beaches.
Robert Atkinson, 82, was paralysed down one side by a stroke and has been treated for prostate cancer.
The former meat plant manager from Belfast feared the authorities were moving too quickly to ease the pandemic lockdown and were asking for trouble.
"I am livid," he told the PA news agency.
"People like us stayed in for 10 weeks and followed the rules and regulations. To think that they could actually dismantle everything that we have done.
"I think any sane person would think it is right that they should have thought of other people before social distancing went out the window."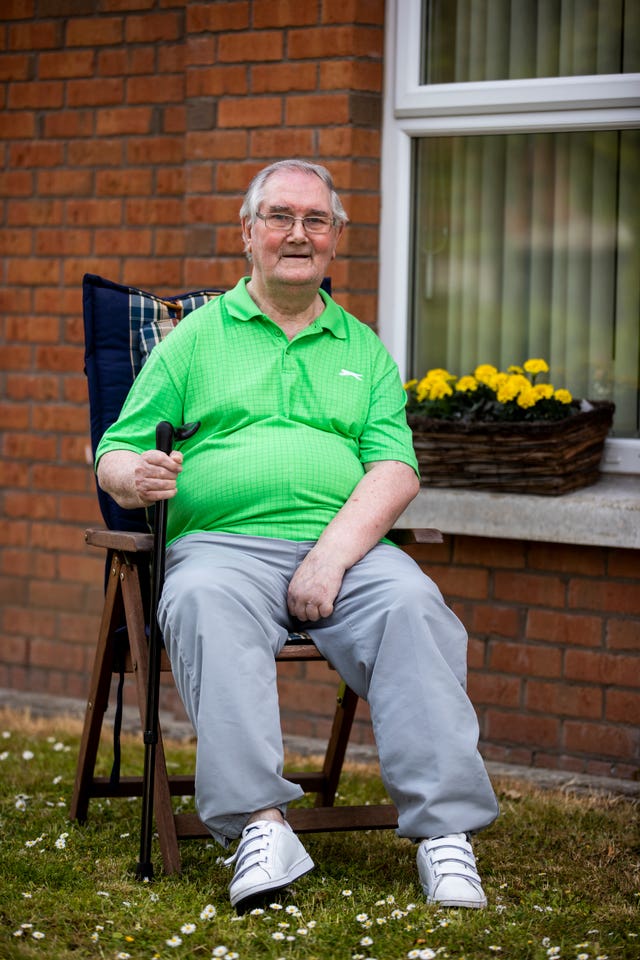 Northern Ireland is set to introduce a series of lockdown relaxations next Monday if the data presented to Stormont ministers on Thursday shows the transmission of the virus remains under control.
If the R rate – the number of people an infected person infects – remains below one this week, ministers will give the go-ahead for those shielding to go outside with people from their own household, or one person from another household if social distancing is observed.
They will also sanction the reopening of more retail outlets and give the go-ahead for small outdoor weddings.
Mr Swann did not disclose the current R number on Tuesday but said he was "hopeful" the changes could be approved as planned on Thursday.
The minister also announced a further £11 million-plus funding package for the region's care homes.
It was also announced that dental services are to return in Northern Ireland on a phased basis.
Meanwhile, the first McDonald's restaurants reopened in Northern Ireland on Tuesday morning.
Bangor and Newtownards branches opened for drive-thru customers, with a limited menu and a £25 maximum spend.
Paris McDonagh, business manager at the Bangor branch, said there had been a lot of work behind the scenes.
"There was a lot of training, a lot of preparation goes into making sure the store is clean and sanitised and ready to go," he told PA.
"There are a lot of restrictions in place, screens to keep our staff and customers safe and following all the guidelines to ensure everyone that does come back stays safe."