Dom Parsons soared to his unlikely Olympic bronze medal on a sled designed specifially for the Pyeongchang track by his former Great Britain team-mate Kristan Bromley.
Parsons is one of a number of top sliders who uses equipment and technology from Bromley Sports, including South Korean gold medallist Yun Sung-bin, who is also coached by Bromley's brother Richard.
And Parsons has been working particularly closely with Bromley, a former world champion and four-time Olympian, with whom he competed at the Sochi Games four years ago.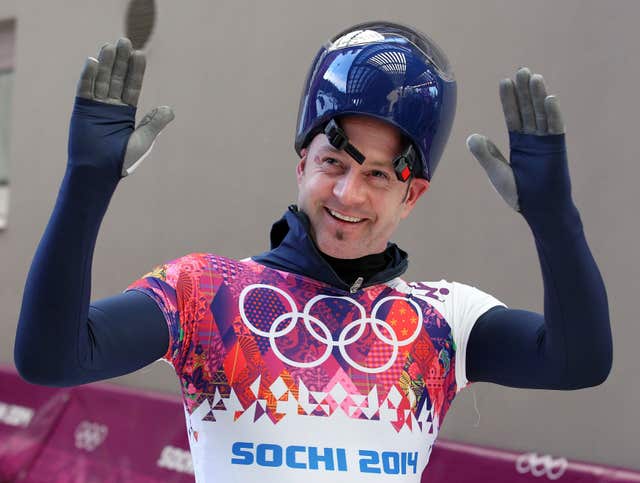 Bromley told Press Association Sport: "Dom's sled and his runners have been specifically designed for this track and in particular for this kind of ice.
"It's very dry and cold ice, so we developed a new style of runner that suits this ice position – so it is about the combination of a personalised sled and runners.
"The track isn't a particularly highly-defined track and it requires a different type of sled. Each track has a different personality, and like a Formula One car, you have to have a sled that you can adjust to that different personality."
Concerns have been raised among rival nations about the technological advances made by the Great Britain squad, with protests regarding the team's new aerodynamic skinsuits being dismissed by the International Bobsleigh and Skeleton Federation.
After watching Martins Dukurs make mistakes which left the five-time world champion out of the medals at the expense of Parsons, Latvian coach Zintis Ekmanis criticised the increasing use of technology, in particular by the British team, in the sport.
"The technical stuff at the last moment changed things for Great Britain – it made a difference," said Ekmanis. "It is the job of the IBSF to rule, but I'm sorry, they are weak."
The men's race was a spectacular success for the Bromley brothers with Richard managing Yun's remarkable rise to become the first South Korean to win an Olympic sliding crown.
And Kristan Bromley, who is the partner of 2006 Olympic silver medallist Shelley Rudman, said Parsons' success went some way to making up for his own inability to cap his glittering career with an Olympic medal.
"Dom is a friend and someone I respect massively," said Bromley. "I didn't quite achieve what I wanted to on this level, but I feel extremely satisfied that I have been able to help Dom on his journey."